For many spaces throughout your home,
floor tiles
can be the perfect addition. Whether you're adding style, design, durability, or longevity, you can find it all in these materials. Once you take the time to consider their benefits, you may find the very attributes that you've always wanted.
Considering your options means understanding that these materials bring great diversity, sometimes even within the same home. For instance, you might want a particular functionality and look in the kitchen, but you need something different for the bedroom. This is where you can find all of that and more.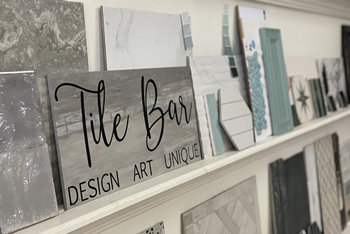 In this product line, you have more options than you might think. For instance, we all know that this material is an excellent choice for flooring, especially because it's so durable and gorgeous. But it's well worth a second look for use in backsplashes as well.
Backsplashes protect your wall from many of the activities that go on in the kitchen and bathroom. Since it's nonporous, it won't harbor stains and works to resist mold, mildew, and bacteria growth as well. This safe, hypoallergenic option is perfect for those looking for a healthy alternative.
Porcelain is a very highly sought-after material in this line. Created using only the highest quality clay, it's fired at extremely high temperatures, making it a perfect option for areas requiring water resistance. But it also creates stunning visuals that are often so beautiful, only clear glazes are used to create rustic simplicity that works in a variety of décor settings.
If you're looking for something with bright, vibrant colors, but that also provides the same durability and protection, ceramic is a perfect choice. Created in much the same way as other tiles, this one lacks the through-body color scheme, so it's covered with brightly colored liquid glass glazes. This product is perfect for mosaics, as the pieces can be cut to any shape or size.